CEE Financial Planning
Financial Planning | Wealth Management | Inheritance Tax Planning
Educating People On The Road To Financial Freedom
Why CEE Financial Planning
Equality
A person's value is not measured by their net worth.
Truth
People should always expect (and get) the whole truth.
Simplicity
We'll talk to you in plain English and eliminate unnecessary complication.
Transparency
People should understand how much they pay and what they are paying for.
Life Planning
There is more to financial well-being than just investments.
"The stock market is a device to transfer money from
the impatient to the patient"





"A pretty wise group of expatriate individuals, families, and businesses across the world who are committed to pursuing financial well-being. People who desire professional guidance and who understand the value of independent, objective advice, free from the conflicts of tied products and non transparent fee structures.If that sounds like you, we'd love to hear from you"
"Do not look to the ground for your next step;
greatness lies with those who look to the horizon".
Our primary objective is to help our clients meet their long-term financial goals.
Retiring on your terms is the ultimate aspiration, but careful financial planning is crucial to achieve the retirement you want, when you want.
The earlier you start, the less onerous saving for your retirement is likely to be. You may also be able to afford to take greater risk with investments the further away you are from retirement, as temporary shortfalls caused by fluctuations in the market can be smoothed out over time with the advantage of pound cost averaging.
By starting your retirement planning early, you're likely to have a better chance of being able to afford the lifestyle you want when you retire.
With your input and our partners we can measure your risk tolerance, time horizon, asset allocation, investment selection and create a report card that summarizes your existing portfolio.
Where necessary we can work together to rebalance your portfolio to ensure you are on target to meet your investment goals.
Investing for your dependents
Schooling costs can vary enormously and, depending on where you're located, international school fees may be higher than those at home-based boarding schools.
Doing your homework when investing in your children's education helps you manage the financial impact of their school and university life. At the same time, it could help your child reap substantial returns on that investment in years to come.
Advanced planning will help you manage the financing of future education fees and prepare you for unexpected expenses.
Having the right protection in place is an aspect of financial planning that expats often overlook. While insurance could be more complex and costly when living abroad, it could protect you and your loved ones in the event of the unexpected occurring.
In general, it's always important to ensure the cover you have is adequate for your circumstances and your family members know the details of what you have in place.
The type of protection available includes:
Income protection insurance– this kind of protection can provide an ongoing income if you are no longer able to work.
Private health insurance– depending on your circumstance e.g. your home and host country, you may be eligible to free or subsidised healthcare. The extent of this provision and the quality of local healthcare services are likely to be key factors in deciding whether to have private health cover or not.
Critical illness insurance– this will provide cover, within set criteria, in the event of a permanent disability or diagnosis of a specified, serious illness.
Life insurance– these policies are designed to pay a lump sum if you die. You can choose how much cover you need, how long you want it to last, and change the amount and policy duration at any time, subject to the terms and conditions within it. For expats, it is important to arrange insurance policies that have international coverage, very few UK companies offer this cover anymore if you are no longer resident there.
Adequate protection – or insurance cover – can provide peace of mind for you and your family. It means you can safeguard a desired quality of life for your loved ones and help avoid any financial hardship if long-term plans change through becoming unemployed, ill health or loss of life.
If you no longer live in the UK, are considering retireing abroad and have an old company or private pension scheme then it is vital that you fully understand the options open to you in order to best meet your personal retirement needs.
You have proably heard the two terms SIPP's and QROPS discussed in the newspapers or online forums and these are 2 of the choices that could be of benefit to you.
SIPP Details:
SIPPs is based in the UK, and regardless of where you live UK law regulates it.
The are typically taxed at sourced in the UK.
Up to 25% of your amassed funds can be withdrawn as a tax-free cash lump sum with the balance used to provide an income.
SIPP members can transfer assets in from other pension schemes.
The set up costs are lower compared to some QROPS.
There is no IHT on death.
You may transfer your funds on to a QROPS later on, in the event this becomes more suited to you and your retirement plans.
QROPS Details:
Investors can access up to 30% of a fund's value as a tax-free lump sum
The fund is not subject to UK income tax
QROPS is free from UK IHT or a Lump Sum Death Benefit Tax liability
The fund is in the currency of your choice and therefore not subject to exchange rate fluctuations
There is no need for an annuity
It is easy to nominate your beneficiaries
It is not subject to a Life Time Allowance Charge
You can consolidate multiple UK schemes into a single QROPS
Your retirement years should be some of the happiest of your life. However, there are many obstacles and dangers which can hamper your retirement dreams and sadly many people make bad choices which can lead to their pension pots being reduced dramatically due to bad decisions based on the wrong advice.
The correct financial planning will makes it easier for you to understand what choices are available and most importantly, which options offer you the best levels of pension income.
You can contact us below for a free consultation.
As Benjamin Franklin said "the only two certain things in life are death and taxes" and these both come under UK Inheritance Tax (IHT). Inheritance tax , which is currently at 40% in the UK, can cost loved ones hundreds of thousands in the event of your death, yet it's possible to legally avoid huge swathes of it, or possibly pay none at all.
Inheritance planning is about ensuring you leave the legacy you want to.
On death, IHT is charged on the value of a deceased's worldwide estate if they are UK domiciled, or on their UK situs assets only if they are not deemed domiciled in the UK.
The taxable estate includes property, possessions, money and investments, less any debts the deceased may have owed, such as mortgages, household bills and funeral expenses.
Inheritance laws and probate vary from country to country and can present issues for expats unless the appropriate consideration is given and action taken. You may want to consider obtaining expert tax and legal advice from international experts for a holistic view. Although you may still need to use local firms to draw up any specific legal documents for that country.
You can read about a real life example here.
The first step to ensuring your assets are transferred according to your wishes is to draw up a will – although you may require more than one.
IHT can be complicated and no one likes to think about their own mortality, so it is a subject that is easy to avoid. But a little financial planning now can mean that you pass on everything you want to those who matter most to you.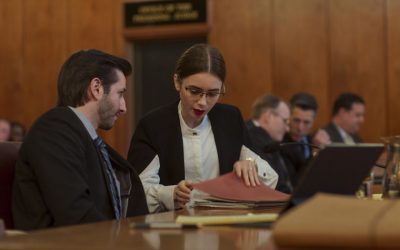 In my previous article I went over the question of having an up to date will in place to help with your estate distribution.This leads us nicely...
read more
 "Never look back unless you're planning to go that way"
Frequently Asked Questions
Why should I use your company for financial advice?
For 30 years, we've specialised in providing wealth management, wealth protection, and independent financial planning advice to expatriates, companies and organisations to help them achieve their financial goals.
Our ability to retain the loyalty of our existing clients has made us one of the largest and most respected international financial advisory groups in Europe.
I don't need all of your services can I just pick the things I want?
We are striving to  deliver exactly what our clients want.  Therefore this is all about you so if you want to just use aspects of our service then that is more than ok.
As a client how much contact should i expect?
We like to have regularly scheduled meetings, customised to meet your needs. Some clients want to meet more often than others. Some monthly, quarterly, semi-annually & some just annually.
We can meet in person, by phone or web for your convenience.
How much will your services cost me?
We will discuss your payment options with you and answer any questions you have. We will not charge you anything until you have agreed how we are to be paid & have selected your preferred option.
Can you help if I already have a financial adviser/planner?
Of course.  We would be delighted to talk to you to see if the service and solutions we can offer are more closely aligned to your objectives. You can book an informal chat and we can go over some of your current concerns and how we can help you.
Do you hold on to the clients money?
No we never hold your money personally.  This will always be held by an authorised investment company, bank, authorised insurance company or other similar financial institutionn
What are your potential conflicts of interest?
We offer completely independent advice.  This means we are completely free to recommend the very best products available to every client. We will research and scour the whole market to bring our clients the very best solutions to help them achieve their goals in the most cost efficient manner.
Are you accepting new clients?
Absolutely, we are always looking for people that we can help.  If you know someone who may benefit from our services please send them our way.
"Great things in business are never done by one person.
They're done by a team of people".
"Providing unbiased financial services for your unique circumstances and always with your best interests at heart".
Central and Eastern Europe Financial Planning is an informational and educational website run by Colin MacGregor the information contained on here is not financial advice and should not be taken as such.
Financial planning requires figuring out where you are today as compared to where you want to be. And just like you can't give directions to someone if you don't know where they are coming from, you can't do proper planning without knowing all about your current financial situation.
If you need help with figuring out your financial plan you can take advantage of my free 60-minute consultation by contacting me below for an initial informal chat. 
I would be happy to review your current financial plan, offer some tips for creating one or answer any questions you might have pertaining to your investments.
Question for us? Fill out your details along with your query and we will get back to you.
E-mail:   colin.macgregor@ceefinancialplanning.com
Phone:   +420 777 930 242 / +44 7555 182563